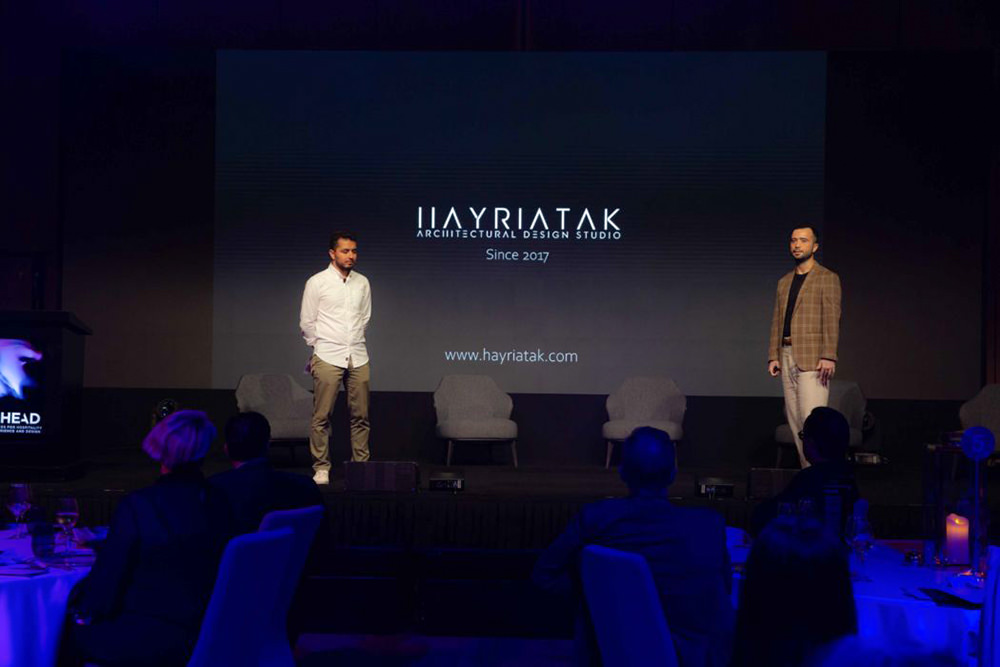 AHEAD MEA 2021 – Dubai
A panel of judges comprising of leading hoteliers, architects, interior designers, consultants and industry commentators assessed entries on their aesthetic excellence, guest experience and commercial viability.The industry came together in person after a two-year hiatus, at Caesar's Palace, Dubai.
It was a great pleasure for us to be a guest speaker in the magnificent organisation, "Ahead Awards". At the event in Dubai held on 09.09.2021, we were given the opportunity to talk about our concept projects from the past and our plans for the future. It was an exciting experience that we enjoyed quite a bit. We would like to thank the "Ahead Awards" team for their kind invitation to such an amaing event and their remarkable hospitality. We are hoping to meet you again.